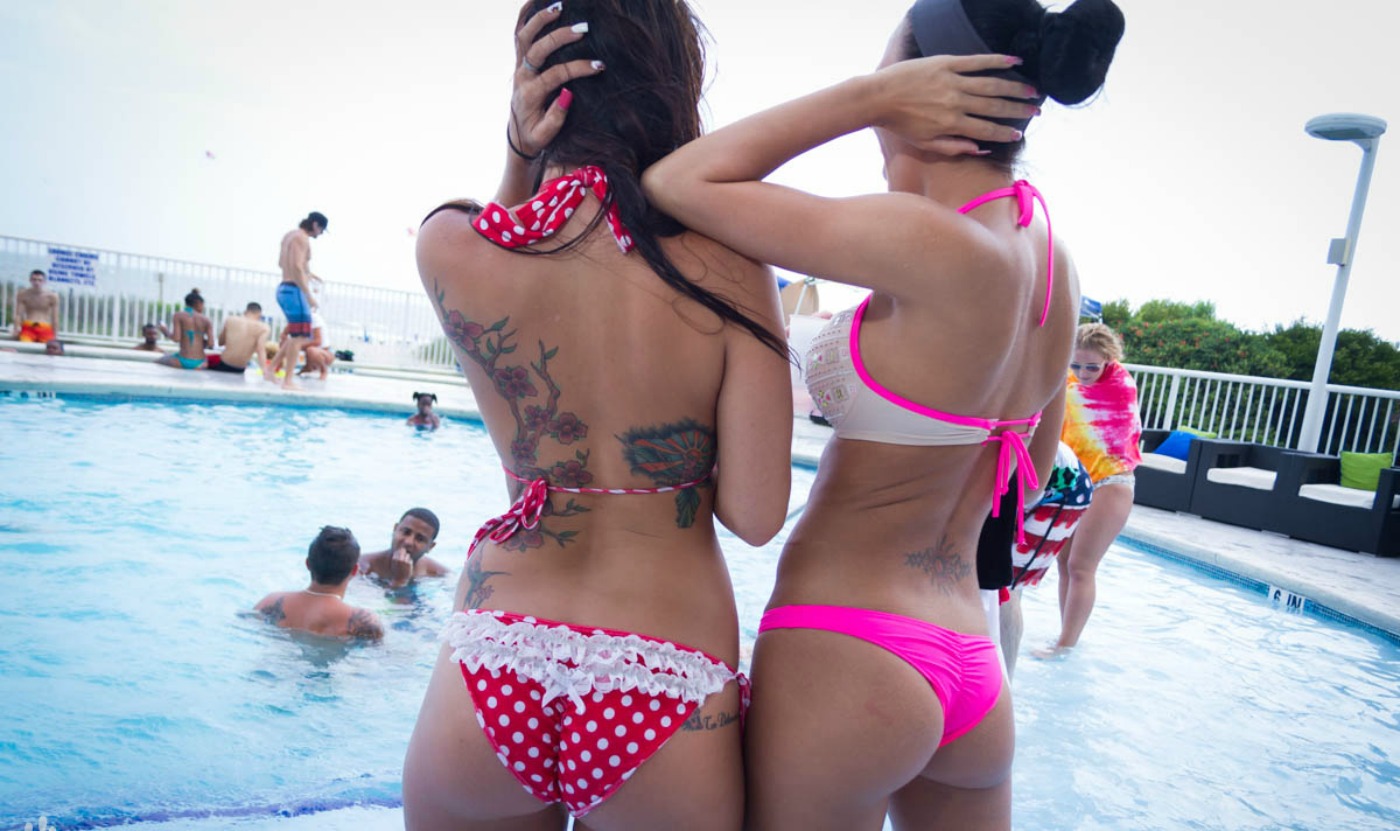 Everything you need to know


about Spring Break
in Myrtle Beach.

Nightlife
Some of the world class night life that Myrtle Beach has to offer.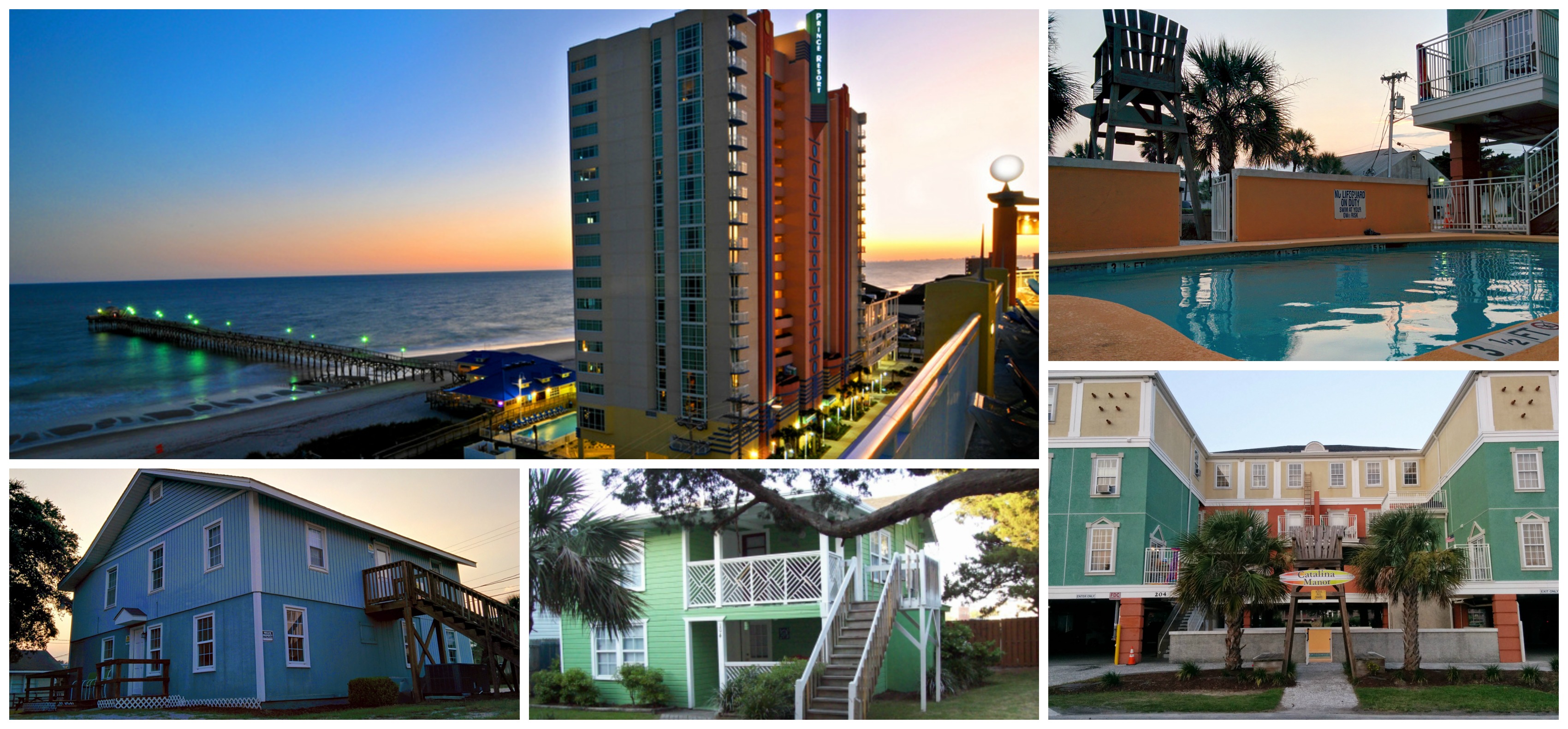 Myrtle Beach Tours is the Southeast leader in student vacation packages.

Myrtle Beach Tours has been specializing in providing housing for high school and college groups, that want to come visit the North Myrtle Beach area. We are the ultimate social networking experience! An experience where people come together, relax, share, and build memories and relationships that last a lifetime, not to mention all the fun we provide! All of our houses are in the same neighborhood creating a block party atmosphere on peak weeks.

This year we are projecting Spring Break this year to be huge! Next to the already large number of students who come party in Myrtle Beach, this year the High Tide Ultimate Frisbee tournament is now being held here! That means double the people, double the fun, right? Well, we make sure of it by offering the Myrtle Maniac Card with your stay so you get free admission to all the parties and can indulge in some free pours. Yes, that's right, FREE POURS!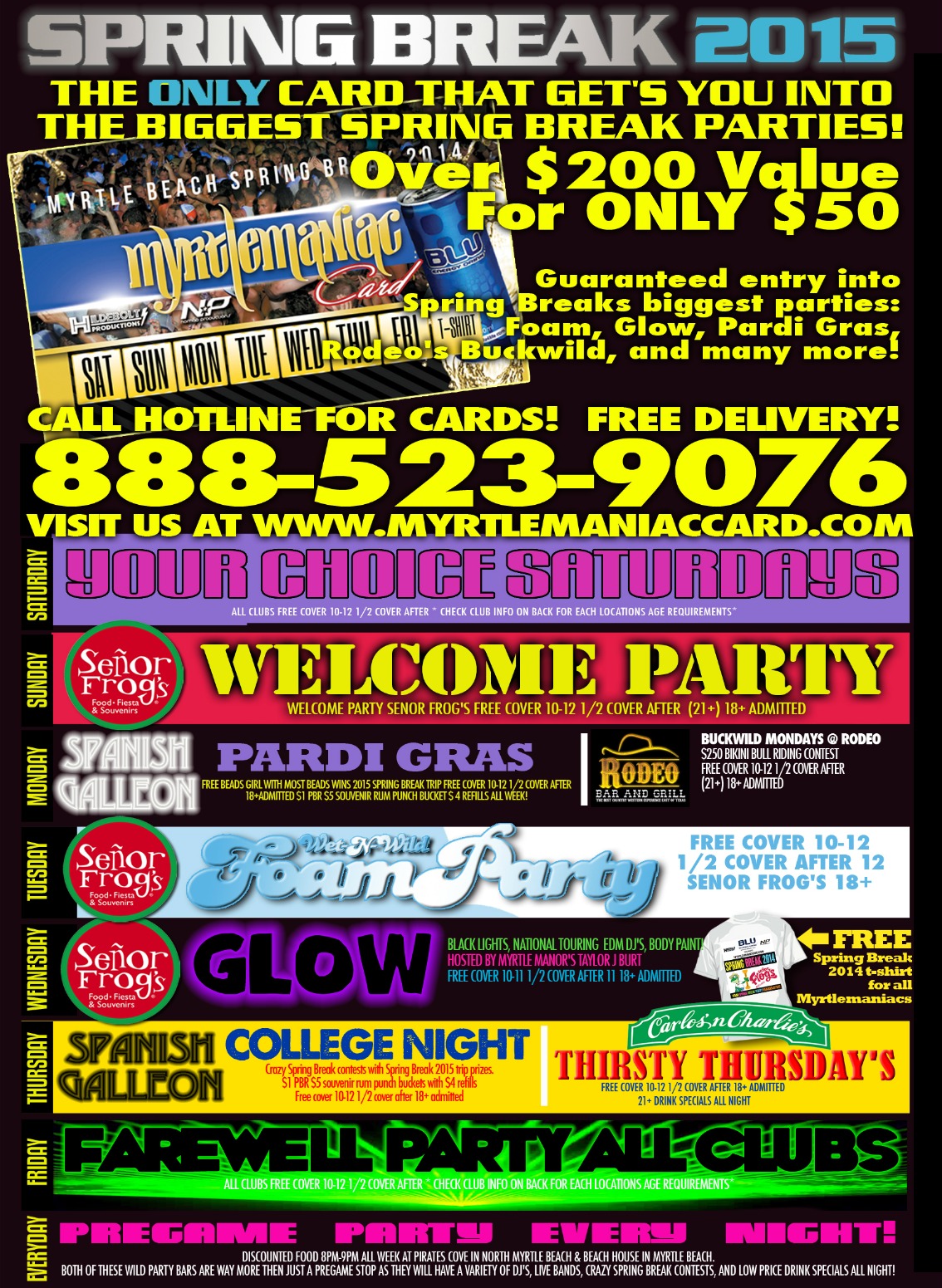 Myrtle Maniac Card
visit site

DATES
Week 1: 2.27.2016 - 3.04.2016
Week 2: 3.05.2016 - 3.11.2016
Week 3: 3.12.2016 - 3.18.2016
Week 4: 3.19.2016 - 3.25.2016
Week 5: 3.26.2016 - 4.01.2016
Week 6: 4.02.2016 - 4.8.2016
Week 7: 4.9.2016 - 4.15.2016
Week 8: 4.16.2016 - 4.22.2016