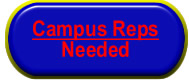 Myrtle Beach Spring Break 2015!

Spring Break Myrtle Beach! The Beach houses on Ocean Drive in North Myrtle Beach were like one big block party and the clubs are just a block away so students can just walk to the nightlife. It's easy to drive to Myrtle Beach and there are plenty of student friendly places to stay. If you have tight budget then check out our sponsor Myrtle Beach Tours, they have some great deals on Myrtle Beach accommodations. This will leave you with plenty of cash to spend on more important things. =)
Did we say spring break deals? Yessireeyoubetchabob! And you can party in Myrtle! Business majors bring your golf clubs but everybody bring yourself to the clubs!
Myrtle Beach is a great party town. Spring Break in Myrtle Beach means Clubs, Sand and Sun. Check out our party pics in the gallery! Check out the places to stay. If you need a place to party this spring break, then plan on coming to Myrtle Beach or North Myrtle Beach!

Be sure to add your own Myrtle Beach Spring Break pictures or plan your next Myrtle Beach party.